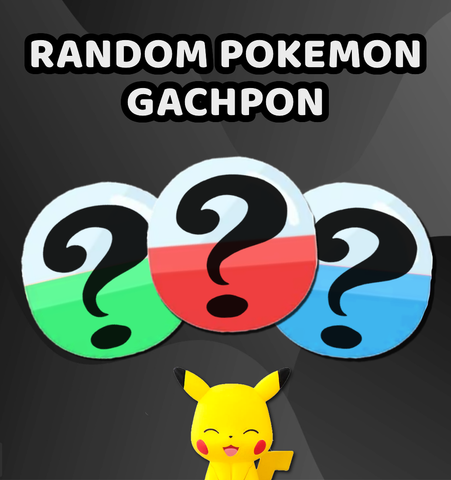 Gachapon Machine - Random Pokemon Gachapon
SUMMARY:
Break Style:

 Personal - Gachapon Capsule

Extras:

 Gold Capsules win a bonus rare card. 1 in 8 capsules are gold



---
DETAILS:
You will recieve 1 random Gachapon capsule from Pokemon BariBari Japan's Gachapon machine. You will also have a 1 in 8 chance at winning a gold Gachapon capsule from the machine. A gold capsule wins you an ultra rare full art or rare bonus card in addition to your Gachapon toy! 
Click here to watch the stream. 
PLEASE NOTE: you will only recieve the Gachapon contents (toy and paper insert) and not the plastic Gachapon ball. 
---
NOTES:
Shipping is

 

not included

 

in this purchase. For shipping info, CLICK HERE. We can hold your purchases for as long as you like and continue to consolidate your orders to save on shipping costs. If you would like your orders shipped immediately, you will need to purchase shipping. Check out our 

FAQ page

 

for more information on shipping.
---